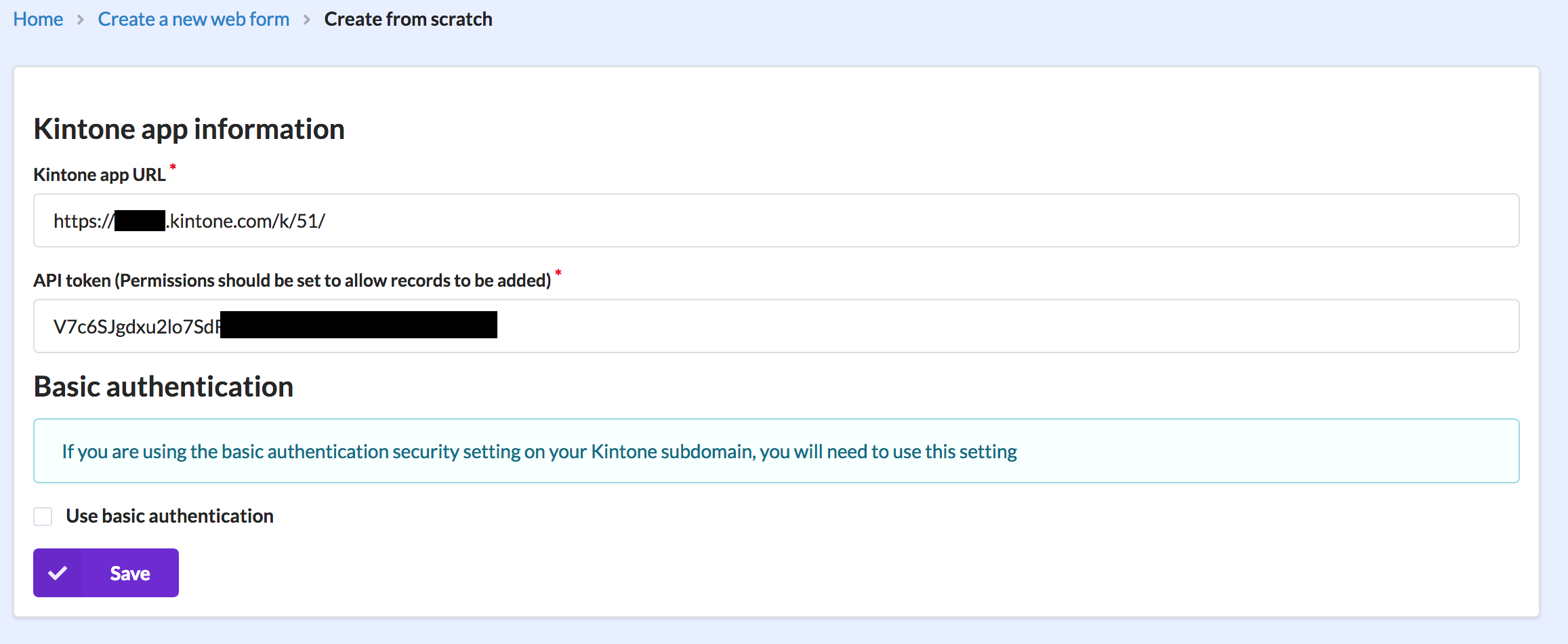 Enter in the Kintone app URL and the API token. The API token must have permission to add records. If you have set basic authentication for kintone.com, input authentication information on this screen.
* For information on creating API tokens,
see Generating an API Token
* Form Bridge does not support client certification authorization. If you are using IP address restrictions for kintone.com, you will need to whitelist Form Bridge's IP address.